Sound Ceremony
I design ceremonies that elevate and deepen major events in your life–from a new ritual or ceremony of your own creation to a wedding, funeral, or coming-of-age celebration.>
Because I have had 30 years of experience singing and leading ceremonies of all kinds, I can act as a consultant for your special gathering.
As I listen mindfully, an energetic field begins to be created in the gathering and a calling is brought forth.
I respond to this calling with you using the creative tools–such as voice, poetry, and musical instruments–that best express your inspiration.
Creating Sound Backdrops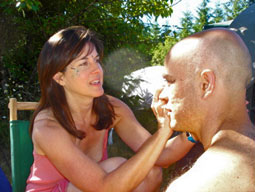 These sound backdrops will enhance the field created by using poetry, invocation, call and response, chanting, toning, easy sing-along, and storytelling.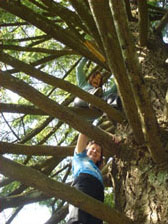 Whether I take the lead in facilitating the blessing for you, or help you design the mood, atmosphere and style of music with which to lead your own ceremony, I enthusiastically step into the creative mystery with you.