About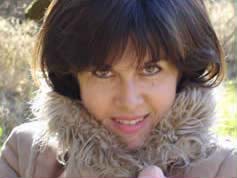 Within Sound Moves Healing Arts, I combine techniques from psychotherapy, voice lessons, ecstatic dance, sound healing, and shamanic exploration to facilitate healing and realignment with the deep self and to inspire my clients and students to access their authentic being/voice in the world.
My deepest passion is when students and clients tap into some blocked or forgotten piece of wonder in themselves.
On the Therapeutic Track

I provide a strength-based approach using Jungian archetypal symbols to guide the sessions. The wonderment comes most often when clients are able to release repressed feelings, trauma, and addictive/ habitual patterns or relationship triggers that no longer serve them.

Breakthroughs of this kind can come through talk therapy, if that shows up as the tool, but they can also come through the expressive arts, such as poetry, singing, acting and movement.

(For a more detailed description, please see the Psychotherapy page.)

On the Aesthetic Track

This is learning to sing or act for beauty, confidence, or possibly commercial aspirations. I coax your most satisfying sounds through body and vocal warm-ups, a deep understanding of how to manage the breath, and exploration of new ways to Place the tone.

This is all done in the spirit of play. I especially delight in the joy beginning singers experience as they build confidence in singing.

(For a more detailed description, please see the Voice Lessons page.)
Incorporating Voice, Theater and Dance
I hold a BA in Voice, Theater and Dance and have taught these arts both publicly and privately since 1985. In my early twenties and thirties I performed in a wide variety of styles, including musical theater and classical roles. I also acquired a great love for Celtic and Indigenous music and have incorporated these into my repertoire as well.
The Therapeutic Use of Sound, Theater and Dance
At the age of 26, I was involved in a car wreck that precipitated a near death experience. This event was so life-altering that it inspired me to begin a new journey: using the expressive and performing arts to heal.
Opening a Psychotherapeutic and Sound Healing Practice in 2006
The year 2006 was a momentous one for me. I earned an MA in Psychotherapy; completed independent study in Voice-Movement Therapy; and opened Sound Moves of Wonder—my sound healing studio-clinic in Portland, Oregon....this has evolved into the present Sound Moves Healing Arts...
Through my practice I offer psychotherapeutic counseling services as well as sound healing-balancing sessions, shamanic exploration and ceremony. While working, I am most often guided to cultivate the art of deep, focused listening within myself and my clients/students.
Voice Lessons, Ecstatic Dance and Sound Prayer
In addition, I continue to offer voice training and singing lessons for clients ranging from beginners to classically trained professionals. I have also developed Sound Moves~Sound Prayer, an exciting new offering that combines ecstatic dance with free-form vocal exploration.
Pacific Northwest Sound Healer's Coalition
Also in 2006, I founded the Pacific Northwest Sound Healer's Coalition, which brings together sound healers from across the region for mutual training, inspiration and support.
Sound as Medicine/Sound Energy SoundShops
I am deeply honored and enthusiastic to have offered the first Sound as Medicine continuing education course for the National College of Natural Medicine here in Portland, Oregon. I began this in the fall of 2008, and intermittently return back there to repeat this course. I have newly begun Sound Energy 'SoundShops.' These transpire in a variety of settings, and have various lengths, ie: F.eve/S/SUN, half day on Saturdays, or shorter evening workshops.
Ancient Belongings CD
As time allows, I also don my composer hat. In Ancient Belongings, I have recorded a tribute to my ancestors. I am currently working on a new CD, Gifts of the Shepherdess, which honors the Sacred Divine Feminine.
Contact Me
Please email or call me 541-621-8238 for individual sessions, group offerings, courses, and soundshops.